Skip to Content
A Top-Performing Realtor in Bloomington, IN
When buying a new home, it's important to work with a realtor who understands what you're looking for, your budget, and your family's needs. From house styles and amenities to the neighborhood or school district, Jeff works diligently for clients to find properties with the essential traits. He has earned his clients' trust by successfully navigating home buyers through rewarding real estate purchases and sales since 1992.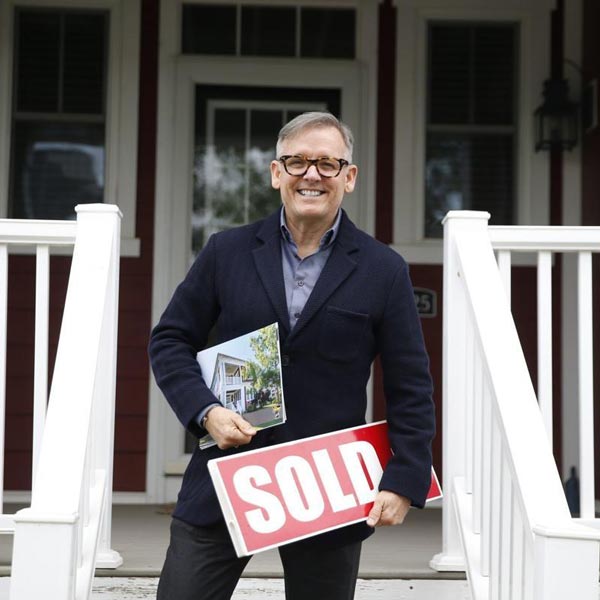 Awards, Recognitions, & Media
Jeff Franklin sets himself apart by acting as a trusted confidant for his clients whether they are buying or selling a home. For nearly three decades, his professional services have garnered him several awards, accolades, and media attention due to his honesty, integrity, and track record of completing successful transactions for his clients.
Top Performing Agent in the Bloomington Market
Two Decades of Top Statewide Agent Acknowledgement at FC Tucker
Five-Star Real Estate Agent 2019
Five-Star Real Estate Agent 2018
Five-Star Real Estate Agent 2017
Five-Star Real Estate Agent 2014
HGTV "House Hunters" "Hunting Vintage" Real Estate Agent
Contact Jeff Franklin for Award-Winning Realtor Services
Jeff Franklin, Realtor is an enthusiastic and proactive real estate agent in Bloomington, IN who is driven by his passion for finding his clients their dream home. As a native of Bloomington, a graduate of Indiana University, and an active member and volunteer in the local community, he has valuable insight to bring to every customer interaction. Whether you're new to the area or have been a longtime resident looking to increase your space or downsize, Jeff will navigate you through the real estate process. Contact us to schedule a consultation.
Showcasing Bloomington's Best Addresses